Feedipedia news
Feedipedia will be featured during the 2nd Advancia Academy seminar "Variability: The nutritionist's nightmare" organized by Pierre-André Geraert (Adisseo) on 9 and 10 June 2019 in Gdansk, Poland. Gilles Tran (AFZ) will present the first communication, "Raw materials: it's all about variation", based on the knowledge and expertise developed for Feedipedia.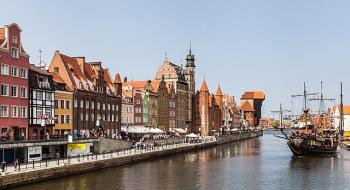 Explore Feedipedia
| | | |
| --- | --- | --- |
| Subclover (Trifolium subterraneum L.) is a much valued annual legume forage used... Read more | Rapeseed meal, called canola meal in North America, Australia and some other countries,... Read more | Spotted brachiaria (Brachiaria nigropedata (Munro ex Ficalho & Hiern) Stapf... Read more |
| Samoan clover (Desmodium scorpiurus (Sw.) Desv.) is a vigorous perennial... Read more | Purple vetch (Vicia benghalensis L.) is a climbing herbaceous legume from the... Read more | Potato tubers are the subterranean swollen, starchy tubers of the potato plant (... Read more |
| Para grass (Brachiaria mutica (Forssk.) Stapf) is a semi-aquatic, palatable and... Read more | Orfot (Vachellia oerfota (Forssk.) Kyal. & Boatwr., formerly ... Read more | Yellow lupin (Lupinus luteus L.) is one of the 200 species of lupins, a genus of... Read more |
| The golden tree (Cassia fistula L.) is a tropical and subtropical legume tree... Read more | Golden millet (Setaria sphacelata var. anceps (Schum.) Stapf & Hubb)... Read more | Sunflower hulls are the by-product of the dehulling of sunflower seeds before they are... Read more |
| Fenugreek (Trigonella foenum-graecum L.) is an annual herbaceous legume suitable... Read more | Cratylia (Cratylia argentea (Desv.) Kuntze) is a shruby perennial tropical... Read more | Crambe (Crambe abyssinica Hochst. ex R. E. Fr.) is a cruciferous oil plant that... Read more |
| Coral tree (Erythrina variegata L.) is a spreading tropical and subtropical tree... Read more | Chinese albizia (Albizia chinensis (Osb.) Merr.) is an almost evergreen... Read more | Cadaba (Cadaba farinosa Forssk.) is an evergreen shrub found in Africa that is... Read more |
| Polished rice (Oriza sativa L.) results from the complete milling of rice grain... Read more | The breadnut tree (Brosimum alicastrum Swartz) is a tree mostly grown in Central... Read more | Blue signal grass (Brachiaria leersioides (Hoschst.) Stapf) is an annual grass... Read more |
Pages
Broadening horizons
By Harinder P.S. Makkar, Emily Addonizio and Lemma Gizachew
To better monitor the national and regional livestock sectors and formulate adequate development strategies, it is essential to develop systematic approaches to accurately assess livestock feed supplies and obtain better insight into how feed resources are being utilized. The latter information on use of feed resources is achieved by characterizing the feeding systems. A detailed information on feeding systems in lowlands of Ethiopia is presented here. Also approaches to meet the deficiency of animal feed in the dry seasons are presented.
Recent resources
USDA Food Composition Databases - USDA, 2018. USDA - ARS - Nutrient Data Laboratory
This website allows you to search the USDA Food Composition Databases: USDA National Nutrient Database and USDA Branded Food Products Database. You can search the database by food item, food group, or manufacturer's name to find the nutrient information for your food items. You can also generate lists of foods sorted by nutrient content.

Ethiopia: report on feed inventory and feed balance - FAO, 2018. FAO, Food and Agriculture Organization of the United Nations, Rome, Italy
This document presents an inventory and balance of feeds available in Ethiopia so that the country can be aware of its needs, resource availability, gaps, implications and how the gap can be filled within the country. This will make feed interventions in the country effective in the immediate, medium and long term as well as provide solutions for replication in the region.

World Livestock: Transforming the livestock sector through the Sustainable Development Goals - FAO, 2018. FAO, Food and Agriculture Organization of the United Nations, Rome, Italy
The livestock sector can play a key role in addressing, directly or indirectly, sustainable development goals (SDGs). While, for decades, the livestock debate has focused on how to increase production in a sustainable manner, the UN 2030 Agenda for Sustainable Development has added a new and broader dimension to the debate. It has shifted the emphasis of the conversation from fostering sustainable production per se, to enhancing the sector's contribution to the achievement of the SDGs.