Feedipedia news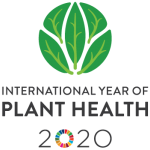 The United Nations has declared 2020 as the International Year of Plant Health (IYPH). Healthy plants are beneficial to the environment as they provide more oxygen and contribute to better carbon storage, they also provide more food and feeds for human and animals.
Explore Feedipedia
| | | |
| --- | --- | --- |
| Brewers yeast is a by-product from the breweries, which use the micro-organism and fungal... Read more | Sunn hemp (Crotalaria juncea L.) is a multipurpose tropical and subtropical... Read more | Faba bean (Vicia faba L.) is a legume crop grown primarily for its edible seeds... Read more |
| The honey locust (Gleditsia triacanthos L.) is a legume tree up to 25-45 m high... Read more | Apple pomace (Malus domestica Borkh.) is the solid residue that remains after... Read more | The sugarcane plant (Saccharum officinarum) is primarily cultivated for sugar... Read more |
| Corn gluten meal is a by-product of the manufacture of maize starch (and sometimes... Read more | Peanut meal is the by-product obtained after the extraction of oil from peanut seeds (... Read more | Linseed meal is the by-product of oil production from linseeds (Linum usitatissimum... Read more |
| Subclover (Trifolium subterraneum L.) is a much valued annual legume forage used... Read more | Spotted brachiaria (Brachiaria nigropedata (Munro ex Ficalho & Hiern) Stapf... Read more | Samoan clover (Desmodium scorpiurus (Sw.) Desv.) is a vigorous perennial... Read more |
| Purple vetch (Vicia benghalensis L.) is a climbing herbaceous legume from the... Read more | Potato tubers are the subterranean swollen, starchy tubers of the potato plant (... Read more | Para grass (Brachiaria mutica (Forssk.) Stapf) is a semi-aquatic, palatable and... Read more |
| Orfot (Vachellia oerfota (Forssk.) Kyal. & Boatwr., formerly ... Read more | Yellow lupin (Lupinus luteus L.) is one of the 200 species of lupins, a genus of... Read more | The golden tree (Cassia fistula L.) is a tropical and subtropical legume tree... Read more |
| Sunflower hulls are the by-product of the dehulling of sunflower seeds before they are... Read more | Cratylia (Cratylia argentea (Desv.) Kuntze) is a shruby perennial tropical... Read more | Crambe (Crambe abyssinica Hochst. ex R. E. Fr.) is a cruciferous oil plant that... Read more |
Pages
Broadening horizons
By Harinder Makkar, Lemma Gizachew, Adugna Tolera, Antonello Salis, Alemu Yami, Alberto Giani, AbdoulKarim Bah,and Shukri Ahmed
Livestock sector is vital for food security in Africa as it provides a number of essential nutrients to millions of people. Recent repeated droughts, however, had devastating effects on pastoral and agro-pastoral livelihoods, mainly due to feed and water shortages. This short paper provides information on the availability of biomass for use as animal feed and the feed balance in terms of dry matter (DM), metabolizable energy (ME) and crude protein (CP) for each of the 10 regions of Ethiopia and for the nation. These sets of data are prerequisite for putting in place strategic interventions to meet the feed demand at times of scarcity as well as for making informed decisions for sustainable development of the livestock sector in Ethiopia.
Recent resources

East Africa Animal Feed Action Plan: Sustainably developing livestock-dependent livelihoods in East Africa - FAO and IGAD, 2019. FAO, IGAD, Rome, Italy
The East Africa Animal Feed Action Plan provides a guided approach to pave the way for the sustainable production of quality livestock and products, while improving competitiveness and profitability and ensuring appropriate feed resource management across East Africa. It also provides guidelines to communities, countries, the private sector and livestock stakeholders to optimally use available feed resources in order to increase the supply and quality of animals, products and by-products, and to maximize the economic and social benefits of the livestock subsector.

Chemical composition and nutritional values of feed resources for ruminants - Mgheni et al., 2013. In: Eastern and Central Africa (ECA) Table for Ruminants 2013, Assoc. Strength. Agric. Res. Eastern and Central Africa, Entebbe, 160 pp.
This feed table was generated from the feed resources data base established through the implementation of the project on Establishment of feed resources data base in Eastern and Central Africa implemented in Burundi, Kenya, Rwanda, Tanzania and Uganda from January 2010 to December 2011. It summarizes available information on chemical composition, digestibility and energy values of locally available feed-stuff resources in the region.

Online fodder tree database for Europe - Luske et al., 2017. Louis Bolk Institute and Stichting Duinboeren, the Netherlands.
This database contains more than 700 records from 100 tree species that are relevant for European conditions. The database allows selection of individual species, groups of species, and specific nutritional aspects of tree leaves.